24/7 Phone Services
+964 771 135 0505

Toll Blending & Laboratory Equipment
Al-Burjussia Chemicals Toll Blending Plant ( Under construction) has full capabilities for contract manufacturing and toll blending services on a highly confidential basis. These services will be used to supply manufactured chemical products to large and small companies. We will be handle and blend with most classes of Dangerous Goods or hazardous chemicals and have the expertise to blend products economically, safely, and accurately. We also specialize in the blending of flammable liquids and all water-based formulations. We plan to forge a reputation for timely and cost-effective delivery of blending services. Also, Al-Burjussia company for industrial investments provides a central lab to ensure the quality and concentration required for all our manufactured materials to match the international quality of the imported material.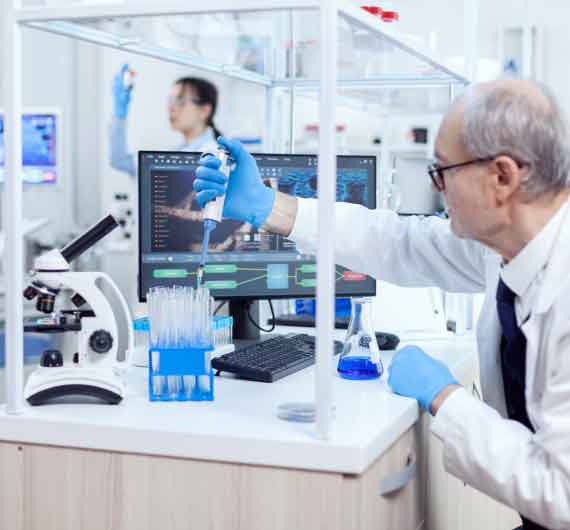 Support our customers.
Consulting expertise.
Worldwide services.
Personalized Industrial Help.
Service tailored to project demands
High service and product quality.
Time Management.
Complete Service Offer Details:
Safe Chemical Storage & Bulk Tank Storage
Our plant will contains also both flammable and non-flammable storage capability whether it be packaged product or bulk storage in tanks up to 30,000L.  We will provide services for the loading and unloading of products in accordance with the applicable standards relating to that product.
Benefits of Toll Processing
No capital investment or depreciation for equipment upgrades
Personnel downsizing
Relieves existing floor space and plant capacity allowing expansion when desired.
Increases operating capital by decreasing maintenance expenditures.
Regulation changes for in house operations
Prefer predictable costs.
Quickly leverage the Tolling Companies expertise
Manufacturing Equipment
The plant will contain the following equipment
Multiple blenders ranging between 500 and 2500 gallons each in Stainless Steel, High Shear Tanks.
Liquids and powders/dry products: Acid, Alkaline, Neutral, Water, Solvents, Oil Based Blends, to name a few.
Bulk Raw Material Storage: to store numerous raw materials in bulk storage in efforts to secure the lowest cost with our buying power.
Bulk Finished Material Storage: to store your finished products in bulk quantities with temperature-controlled, fully-racked warehouse
Large Warehousing Capacity: For immediate shipment of your specialty materials.
Packaging: From large bulk quantities, various sized IBC's, super sacks, drums, bags, and pails.
Custom Labeling, Blind Shipments, and Data Sheets: Your own logo and company information. All part of our value-added toll blending and packaging service.
Immediate 24 Hour Service: We understand how critical your business is, so we also have the capability to respond with same day hot rush delivery services.
Logistics: With our own team of drivers and assets, we have the ability to ship your products any time of the day, wherever you need them.
Direct Shipping: To improve flexibility and delivery times, we can also ship directly to your customer(s) using blind shipping manifests.
Confidentiality: We will keep your proprietary information in strict confidence. With our on-staff legal team, we have the ability to initiate agreements quickly.




---
Central Quality laboratory
Also, our company provides a central lab to ensure the quality and concentration required for all our manufactured materials to match the international quality of the imported material. The laboratory is located in the Basra governorate 225 Al-Brradyee area in Iraq.